Peering is a process by which two networks interconnect and exchange traffic.
We offer our peering services on top of industry most advanced Layer 2 switching platforms. Our peering services are efficient, low-latency, cost-effective, and engineered toward an improved user experience.
Public Peering
Public Peering is open interconnecting solution that enables members to interconnect with a multitude of networks directly. Member will exchange traffic using only one connection and cross connect. Public Peering members are Internet Service Providers (ISPs), carriers, content providers, enterprises and other parties that seek network optimization as well enables members to interconnect directly with the available CDNs , root DNS's and other services. Peering at SAIX switching infrastructure network can easily improve the performance of members network and achieve low-latency and cost-effective interconnection.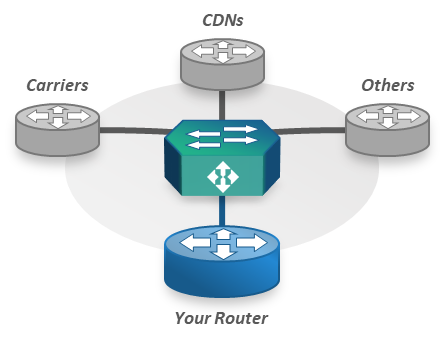 Private Peering
Private Peering is an interconnection environment for a specific group of members that have a common interconnection requirement, it enables direct traffic exchange between members over a dedicated VLAN on SAIX platform. It is secure and cost-effective solution to interconnect directly with your peers, customers, suppliers or business partners as you will not have to pay for any additional cross-connects or metro connections.
The best part is that member can provision multiple private peering on one single cross connection, in addition, member can either choose to implement a private peering on a dedicated physical port or on the existing SAIX port.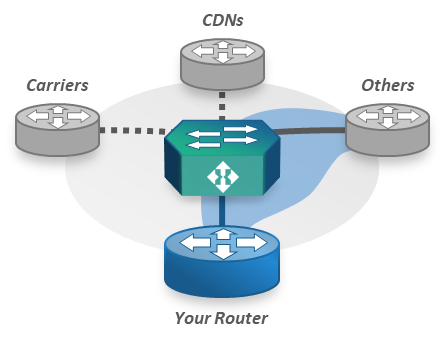 Peering Prices
| Connection Speed | Monthly Price |
| --- | --- |
| 1 GB | SAR 2,500 |
| 10 GB | SAR 4,750 |
| 100 GB | SAR 30,000 |