To insure effective operations and successful services of SAIX, a unique governance model has been developed. SAIX governance model balances the importance of technology, strategies, policies, and financial requirements of SAIX services.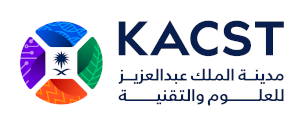 King Abdulaziz City for Science and Technology (KACST) is a scientific government institution that supports and enhances scientific applied research.
Based on its strong profile working on projects of similar nature, KACST has been mandated to design, and implement the infrastructure required for SAIX. It has been also mandated to host and operate SAIX very first site in the Kingdom.
The Communications and Information Technology Commission (CITC) is the information and communications technology sector (ICT) regulator in the Kingdom of Saudi Arabia.
CITC is working to develop an attractive environment for investment in the communications and information technology sector in the Kingdom, Its role in the initiative is to ensure the alignment between SAIX and the regulatory environment in the Kingdom of Saudi Arabia.

The Ministry of Communications and Information Technology (MCIT) is responsible for all the means of communication and information technology in the Kingdom of Saudi Arabia. The ministry set the plan for delivering e-government services and transactions. Also, it develops Saudi Arabia's ICT capacity and strategically invest to grow its future projects to achieve the Kingdom's Vision 2030.
MCIT is leading the initiative and it is responsible for all of its aspects, it collaborates with all stakeholders pursuing initiative targets and ensuring its success.